Nashik was not preliminary known for entrepreneurship, it has always been credited as a pilgrim city, and most recently the wine capital of India. But this scenario is changing very fast, right from formation of Kumbhathon, an NGO which changed the face of Kumbhamela forever, by collaborating with the global education leader MIT (Massachusetts Institute of Technology), and the recent opening of Digital Impact Square, a social incubation center by TCS is bound to boost entrepreneurial spirit in our town.
Another reason for this new entrepreneurial wave is events like the Nashik Entrepreneur's Forum, which is a platform for Entrepreneurs of our city to interact with and learn from achievers and contributors to the Society towards enterprise creation, growth and socio-economic development towards building vibrant and sustainable communities.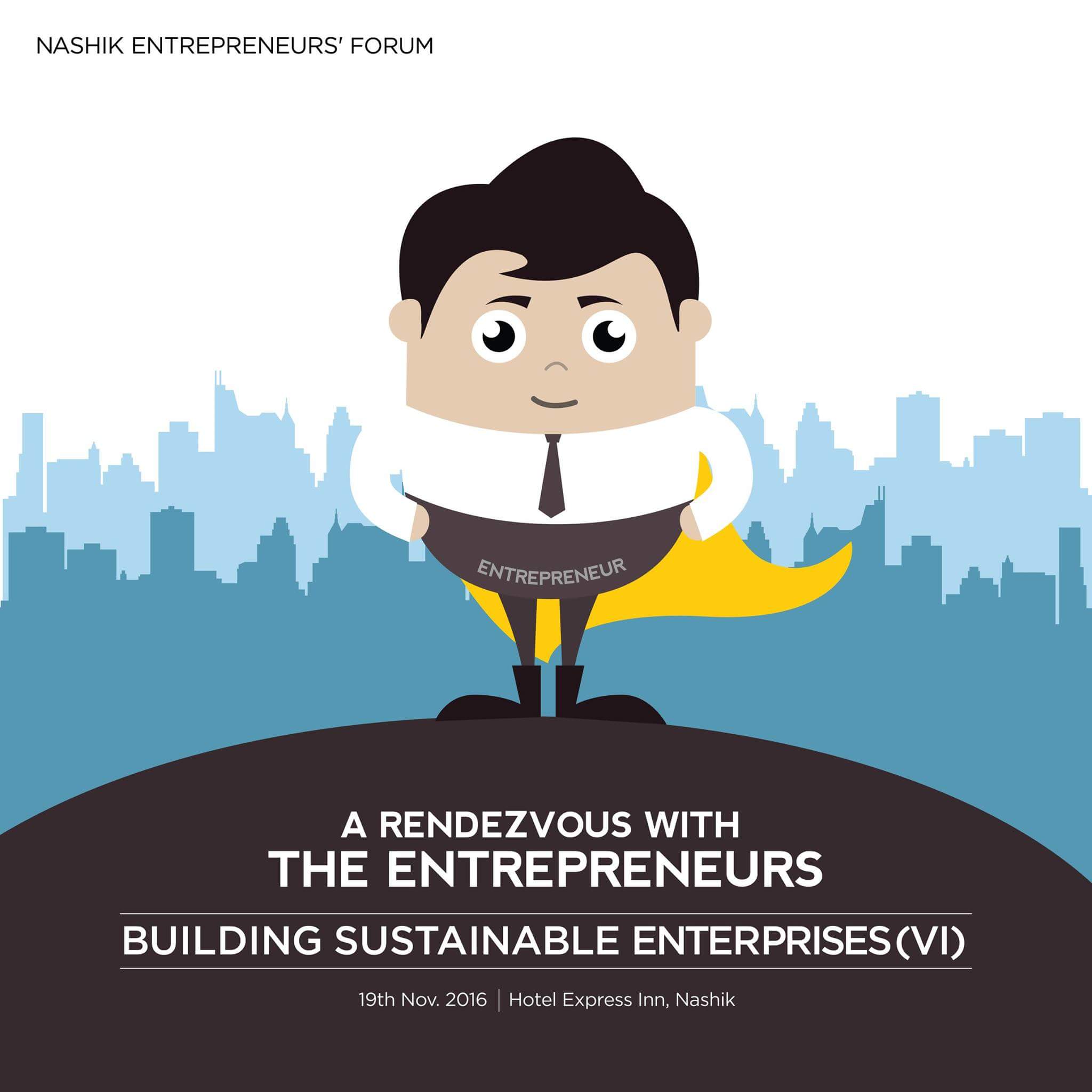 This is the Sixth event of Building Sustainable Enterprises in Nashik, and all the events before this one have been an immense success.
NEF is now ready for the next step in enabling the entrepreneurs in Nashik to have fresh perspectives on disruptive forces which have started to transform the way business gets done and the way businesses survive and grow.
What can Participants Expect to Learn from This Event?
– Elements of building successful enterprises with sustainable growth, strategic thinking coupled with pragmatic execution.
– Learning about best practices of successful organizations.
– Learning from successful entrepreneurs on how they approached value creation with fresh perspectives
– What differentiates successful enterprises from not so successful enterprises.
This years event will showcase speakers like;
Rizwan Sajan the Founder & Chairman of Danube Group
Dr. Harshad Mehta Diamond King of the World
Dr. A. Velumani Founder and MD of Thyrocare
Mansukhbhai Prajapati Forbes' Top Rural Entrepreneur
People who wish to attent the event, will have to register online at http://www.bizeventindia.com/ and pay a fee of Rs. 1200/-
The event takes place on  Saturday, 19th November 2016, 9:00 am to 8:00 pm at hotel Express Inn, Nashik.